U Type Wire
Short Description:
Material : Low carbon wire
  * U type electro galvanized tie wire
  * U type black annealed tie wire
  * U type PVC coated tie wire
Specification: bwg22 bwg20 bwg18 bwg16 bwg14 bwg12 bwg10
Tensile Strength: 350-450mpa/mm2
Packing: 5kg-25kg per carton or as client's request
Product Detail
Metal wire expert
Product Tags
U Type Tie Wire Specification:
Material: electro galvanized or hot-dip galvanized wire and black iron wire, bright iron wire, Pvc coated wire or painted  wire.
Wire Diameter: 0.7-1.8 mm.
Packing: about 200 g for every small bundle, waterproof paper inside cartoons, every 4 bags of desiccant for one cartoon (10 kg/carton)
Features:
Cut wire bended into U shape.

Specially for tying and binding uses.

Pliable and easy to twist.
      Specification

Length of piece

MM

BWG

MM

Bwg15

1.83

250-650

Bwg16

1.65

250-650

Bwg17

1.50

250-650

Bwg18

1.24

250-650

Bwg19

1.10

250-650

Bwg20

0.90

250-650

Bwg21

0.81

250-650

Bwg22

0.71

250-650
Application:
U type iron wire is mostly used as binding wire in construction, handicrafts or daily use. It is easy for transport and handle.

Binding line wire to fence posts or securing mesh to line wires or even repairs; Fixing or reinforcing steel for buildings, swimming pools, etc.

Securing trees, vines and creepers to supports and trellises, or even erecting and joining support structures.

Tying bags for grain potatoes, wood, lime, coal, seed, chemical, etc., or even as a mail or laundry bag seal.

Bundling products of wire, rod, wood tube, cane, PVC, etc.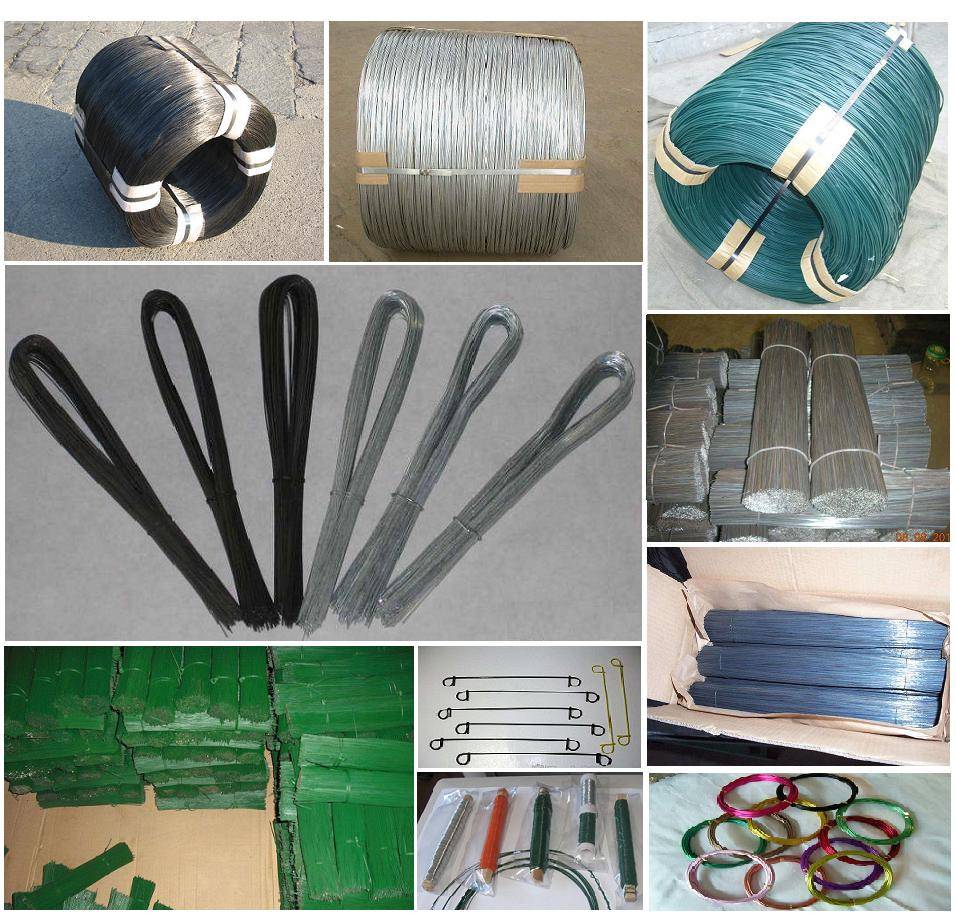 ---
Previous:
Bar Tie Wire
Next:
Argon Arc Welding Wire
---
Hebei Five Stars is an expert in building materials and hardware. After more than 20 years of development, it has developed from a simple trading company to a large enterprise with many cooperative factories, such as Five Stars Galvanized Wire Cooperative Factory, Five Star Iron Nail Cooperative Factory, Five Star Wire Screen Cooperative Factory and so on. It has the world's advanced production equipment and strict product quality management system. Because our factory is located near the important steel production base in North China, we have the advantage of price. Our galvanized wire, nails, wire mesh and other building materials products have been sold to more than 40 countries such as the United States, Mexico, Panama, Brazil, Argentina, New Zealand, Australia, South Africa, the United Arab Emirates, Ethiopia, Spain, Portugal and so on.
As long as you make a simple inquiry, we will reply to you promptly.