Chain Link Fence
Short Description:
Type available :
Electro galvanized chain link fence
Hot dipped galvanized chain link fence
PVC coated chain link fence
Chain link fence is widely used in Farm, Garden, and House Etc;
Product Detail
Metal wire expert
Product Tags
Chain Link Fence is also named diamond wire mesh with the diamond opening. It is made with various metal wires weaving by chain link fence machine. Our chain link fence materials are available in stainless steel, galvanized, and PVC coated wire. They are normally used in gardens, sports yard, industrial sites, houses, roads and events for crowd control
Weaving and Features:
uniform opening, flat surface, simple weaving and practical use. Easy and flexible for installation and connecting. Traditional Chain-Link Fencing is the ideal choice for a smart, secure, boundary fences for industry. The chain link fences made of  hot-dipped galvanized, PVC coated and stainless steel wires. The most popular is galvanized chain link fence, which has good resistance to water and atmospheric corrosion. However, PVC coated chain link durability is better than galvanized fence.
 Galvanized Chain Link Mesh

Mesh   

Wire Diameter

Width

 Length

40*40 mm

1.8 – 3.0 mm

0.5 – 4.0m

5 – 25 m

50*50 mm

1.8 – 3.5 mm

0.5 – 4.0m

5 – 25 m

60*60 mm

1.8 – 4.0 mm

0.5 – 4.0m

5 – 25 m

80*80 mm

2.5 – 4.0 mm

0.5 – 4.0m

5 – 25 m

100*100 mm

2.5 – 4.0 mm

0.5 – 4.0m

5 – 25 m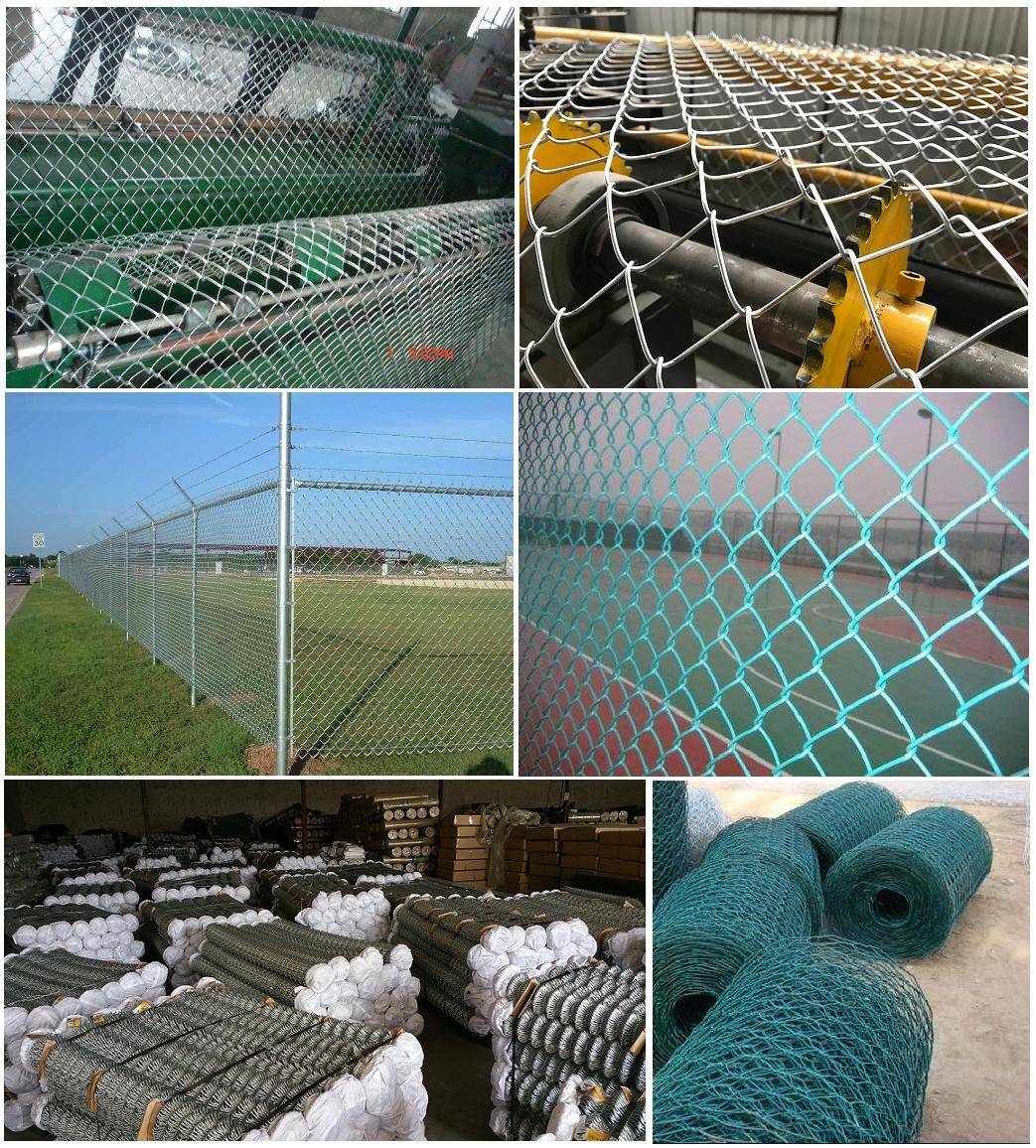 ---
Previous:
Stitching Wire
Next:
Window Screen Netting
---
Hebei Five Stars is an expert in building materials and hardware. After more than 20 years of development, it has developed from a simple trading company to a large enterprise with many cooperative factories, such as Five Stars Galvanized Wire Cooperative Factory, Five Star Iron Nail Cooperative Factory, Five Star Wire Screen Cooperative Factory and so on. It has the world's advanced production equipment and strict product quality management system. Because our factory is located near the important steel production base in North China, we have the advantage of price. Our galvanized wire, nails, wire mesh and other building materials products have been sold to more than 40 countries such as the United States, Mexico, Panama, Brazil, Argentina, New Zealand, Australia, South Africa, the United Arab Emirates, Ethiopia, Spain, Portugal and so on.
As long as you make a simple inquiry, we will reply to you promptly.