Hot dipped galvanized spiral nails
Short Description:
Material : Low carbon steel Q195/235
Finished: Polished / Zinc coated
Head : Flat head
Shank: Twist shank/ spiral shank
Point: Sharp diamond point
Packing: 1lb,5lb 7lb 20kg 25kg 50kg box or bag Or as client's request
Product Detail
Metal wire expert
Product Tags
Spiral shank nails is one of kind of common nails
Material: High quality low carton steel rod
Surface treatment: Polished, Electro galvanized,Hot dipped galvanized
Hot-dip galvanized nails are recommended for use where high corrosion resistance is required such as outdoor exposure and for use with pressure-treated wood.It's widely use as fastener or connector in wooden structure and constructions.
Length of nails

Diameter of nails

1-3/4"

 Bwg13

2"

Bwg12-bwg8

2-1/2"

Bwg12-bwg8

3"

Bwg12-bwg8

3-1/2"

Bwg12-bwg8

4"

Bwg12-bwg8

4-1/2"

Bwg12-bwg8

5"

Bwg8-bwg3

6"

Bwg8-bwg3

The specification also can produce as customer's requirement.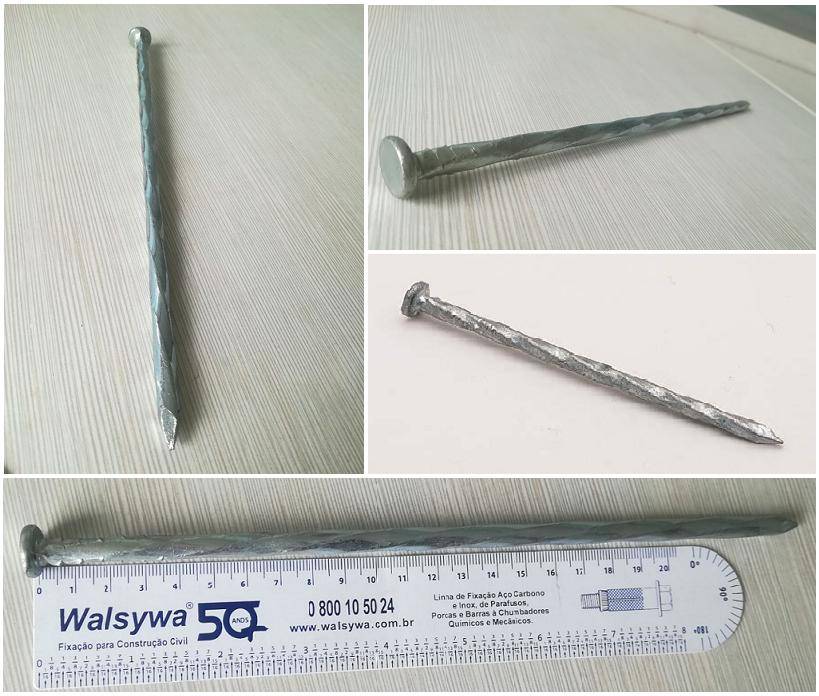 ---
---
Hebei Five Stars is an expert in building materials and hardware. After more than 20 years of development, it has developed from a simple trading company to a large enterprise with many cooperative factories, such as Five Stars Galvanized Wire Cooperative Factory, Five Star Iron Nail Cooperative Factory, Five Star Wire Screen Cooperative Factory and so on. It has the world's advanced production equipment and strict product quality management system. Because our factory is located near the important steel production base in North China, we have the advantage of price. Our galvanized wire, nails, wire mesh and other building materials products have been sold to more than 40 countries such as the United States, Mexico, Panama, Brazil, Argentina, New Zealand, Australia, South Africa, the United Arab Emirates, Ethiopia, Spain, Portugal and so on.
As long as you make a simple inquiry, we will reply to you promptly.